Hi, I'm Leo Sato, the CEO of a digital marketing company in Taiwan called applemint.
Recently, I've seen an increase in the amount of searches regarding Facebook ads in Taiwan, so I'd like to share applemint's case study with you.
At applemint, we've been running Facebook ads since our founding in 2017, and even though we're a startup, we've spent over 500 million yen (5million USD) so far. During that time, we've run Facebook ads for a variety of industries, including massage, cosmetics, jewelry, and apparel.
In this blog, I will introduce not only the success stories but also the failures that other advertising agencies will not tell you about. I hope that this blog will help you all to avoid making the same mistakes we made in the past and hopefully contribute to your Facebook ads success in Taiwan.
FACEBOOK is always popular in Taiwan.
First of all, let's take a quick look at the usage rate of social networking services and Facebook in Taiwan in 2020. Please see the following graph.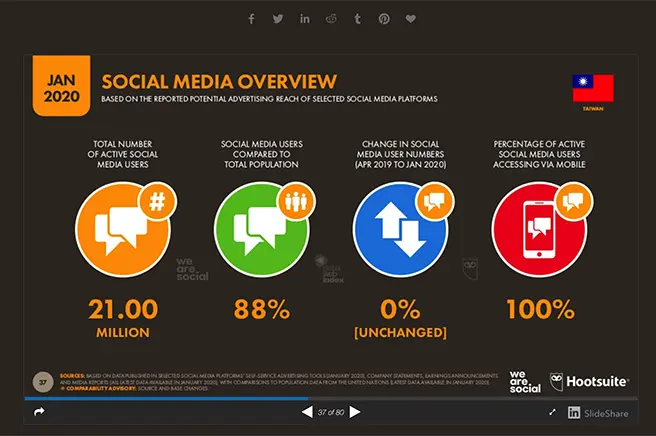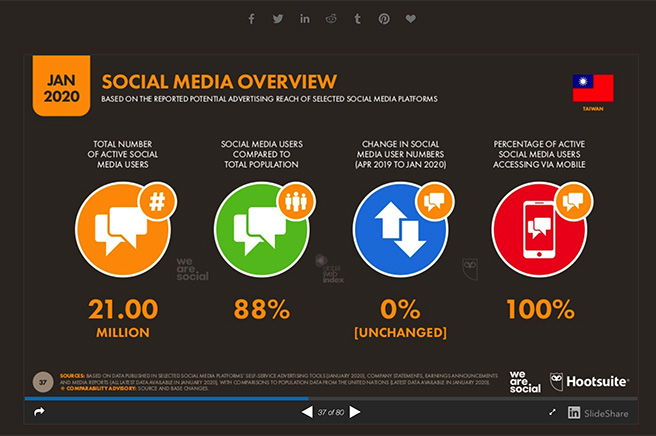 The leftmost figure is the population using social networking services in Taiwan. The next number on the right, "88%," refers to the percentage of the total population that uses social networking services. In other words, 88% of Taiwanese are using SNS.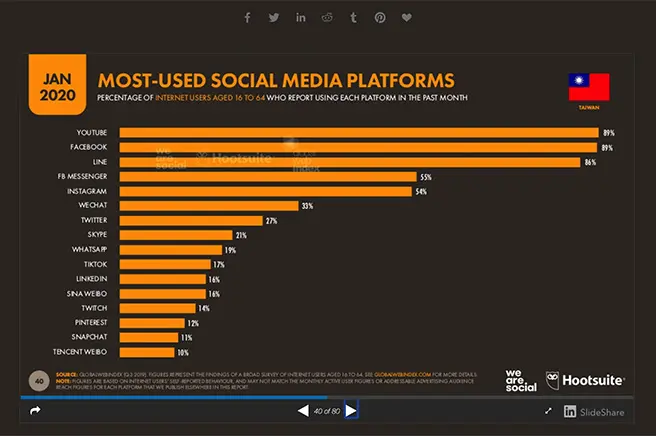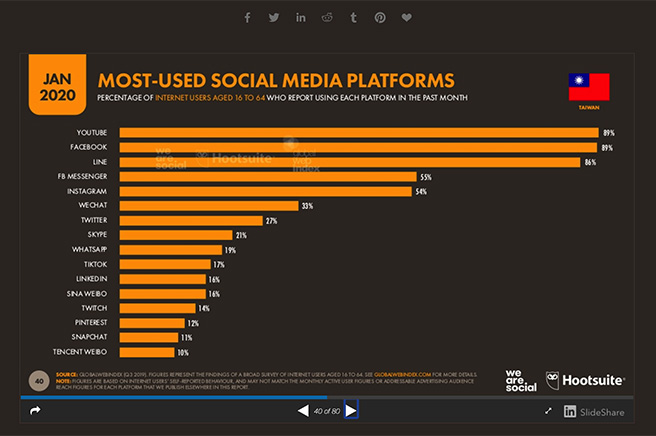 The following is a list of the most popular social networking services used by Taiwanese people, with Yotube, Facebook and LINE dominating the list.
Taiwan SNS Ranking in 2020

(1) Youtube 89%
(2) Facebook 89%
(3) LINE 86%
(4) FB Messenger 55%
(5) Instagram 54%
Incidentally, Facebook was the top SNS access in Taiwan until 2017, but since 2018, it is almost the same as Youtube.
In Japan, Twitter and Instagram are the top social networking sites, but in Taiwan, Twitter is already a thing of the past.
In light of these results, people are flocking to Facebook and Youtube in Taiwan, which means that we should eventually do Facebook and Youtube advertising.
Facebook, Google, and LINE are the mainstream digital advertising media in Taiwan._
FACEBOOK Ad Success Story: KARADA Factory
We started working with KARADA factory, one of the biggest chain massage salons in 2018. When we first started working together in 2018, the cost effectiveness of Facebook advertising was not very good.
We were acquiring new customers at about 1.3-1.5 times the unit price. In other words, cost per acquisition was roughly 1.5 times more than average spending per customer so we were kinda losing money.
It's been two years since we started working together, and our cost per acquisition on Facebook ads has improved by about 67%. So how did we become so successful? I would like to summarize my view.
What made Karada Factory successful on Facebook?

(1) Expansion to other media
(2) Speed
First of all, KARADA Factory was able to increase the efficiency of their Facebook ads because they simultaneously expand their presence on other media.
Just because Facebook ads conversion rate is higher than other ads conversion rate doesn't mean that Facebook is the best. Digital media correspond and influence each other. In fact, for KARADA factory, when Facebook ads performed well, Google ads also performed well and vice versa.
We knew that many people who saw KARADA's Facebook ad and was intrigued by the ads will look at Google My Business review, website, Youtube, Instagram and other information. If they only had Facebook as their main source of information, people may be discouraged to convert due to lack of information.
In order to improve the efficiency of Facebook ads, we actually worked on other media with incredible speed. KARADA's speed is perhaps 4-5times faster than ordinary Japanese companies in Taiwan as they have decision making power here in Taiwan.
Example of successful advertisement on Facebook:Taking cultural context into account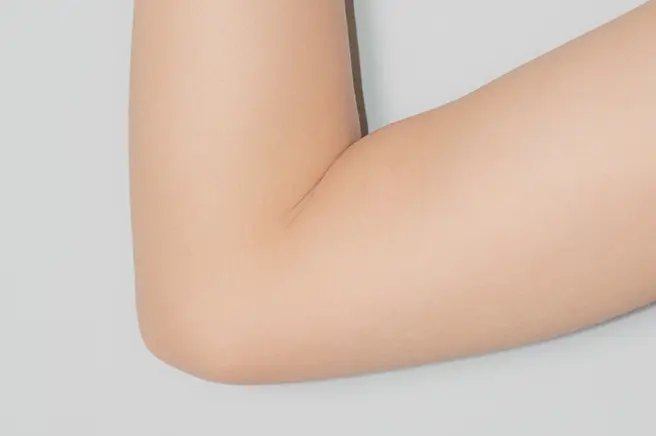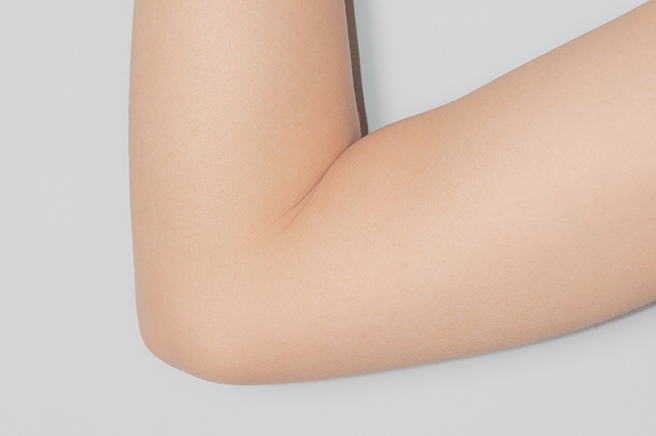 Next, I would like to introduce a successful case study of a customer who developed hair removal products in Taiwan through cross-border EC. One of the reasons for this customer's success was the acquisition of male customers.
People who purchase products via Facebook ads are usually women in Taiwan (roughly 60-70% regardless of what product you advertise). Therefore, many companies try to target women, but the companies try to display ads to female targets, the cost of displaying ads to women becomes high.
On the other hand, the cost to display ads to men is relatively low. This is because there are not many companies that display ads to men. However, since men are not impulse buyers, the cost effectiveness is often poor.
When we started the Facebook ads for the hair removal product, we began by displaying ads to women, but the efficiency was not so good. Then we came up with an idea to display ads to beauty conscious men. Men that have desire to remove their hair.
We shifted the communication of our catchphrases and banners to men with high beauty consciousness.
If the number of beauty conscious men isn't too many, we would have failed but this idea turned out to be very successful. Perhaps it is because Taiwan is one of the only asian countries that allow same-sex marriage.
This is a case where we took the open Taiwanese culture into account and made Facebook ads successful.
Example of Facebook advertisement failure:Speed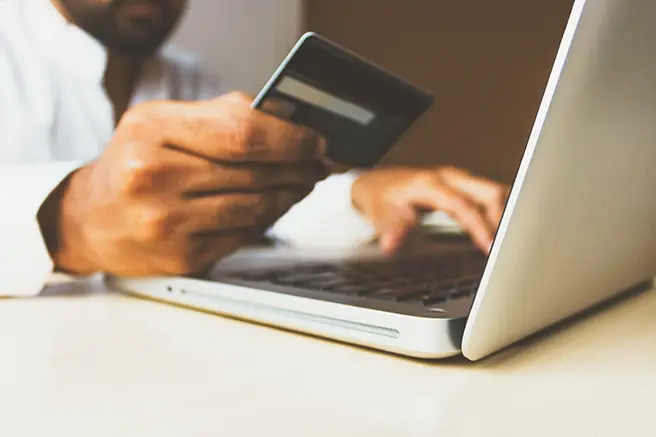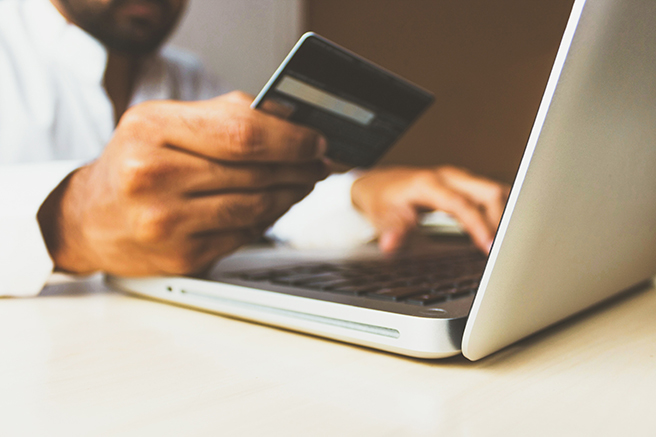 In this blog, I would like share an example of a Facebook ad failure. It is a company that sells water server. The reasons for the failure of this customer can be summarized as follows:
The reason for the failure

Stopping the ad campaign constantly
Lack of speed
It is important to note that once you stop a Facebook ad campaign, the converted user data that Facebook has accumulated will be reset.
Facebook ads are smart enough to learn about users who have converted. The more conversions you make, the more it will try to expose your ads to users who are similar to the ones who converted.
However, once you stop the ad, the data of the users who converted in the past will be lost. This means that if you stop Facebook ads even once, your efficiency may deteriorate.
This customer kept ignoring our advice and continued to stop ads until they decided their ads budget for next month. (I still don't understand the meaning of "stopping")
As a result, the efficiency of ads was not stable. In addition, this customer took a long time give us permission on our action. For instance, if we wanted to create a new banner, it took us literally 3 weeks to start making one because the person in charge checked with HQ in Japan all the time…
i think this customer won't do any better in other digital ads…
Conclusion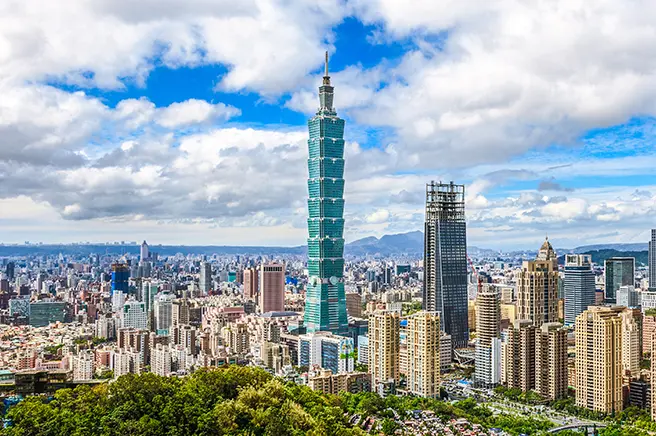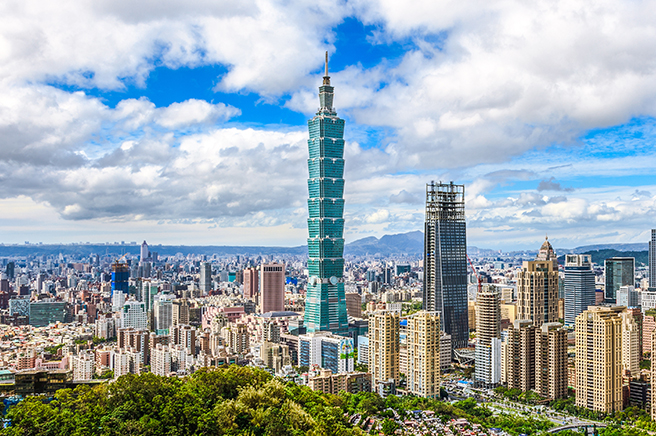 What do you think? Let me summarize some important points in the conclusion.
Points to note when advertising on Facebook in Taiwan

・Even if your Facebook ads aren't running well, make sure you check other media for improvement.
・Don't stop your Facebook ads unless in a case of emergency because the data will be reset.
・Respond quickly (give local decision-making authority)
・look for a possibility to sell your products to men. Take culture into account.

That's all about Facebook advertising from Taiwan! If you're interested in learning more about how applemint can help you with your Facebook advertising, please contact us here!
Click to contact applemint.